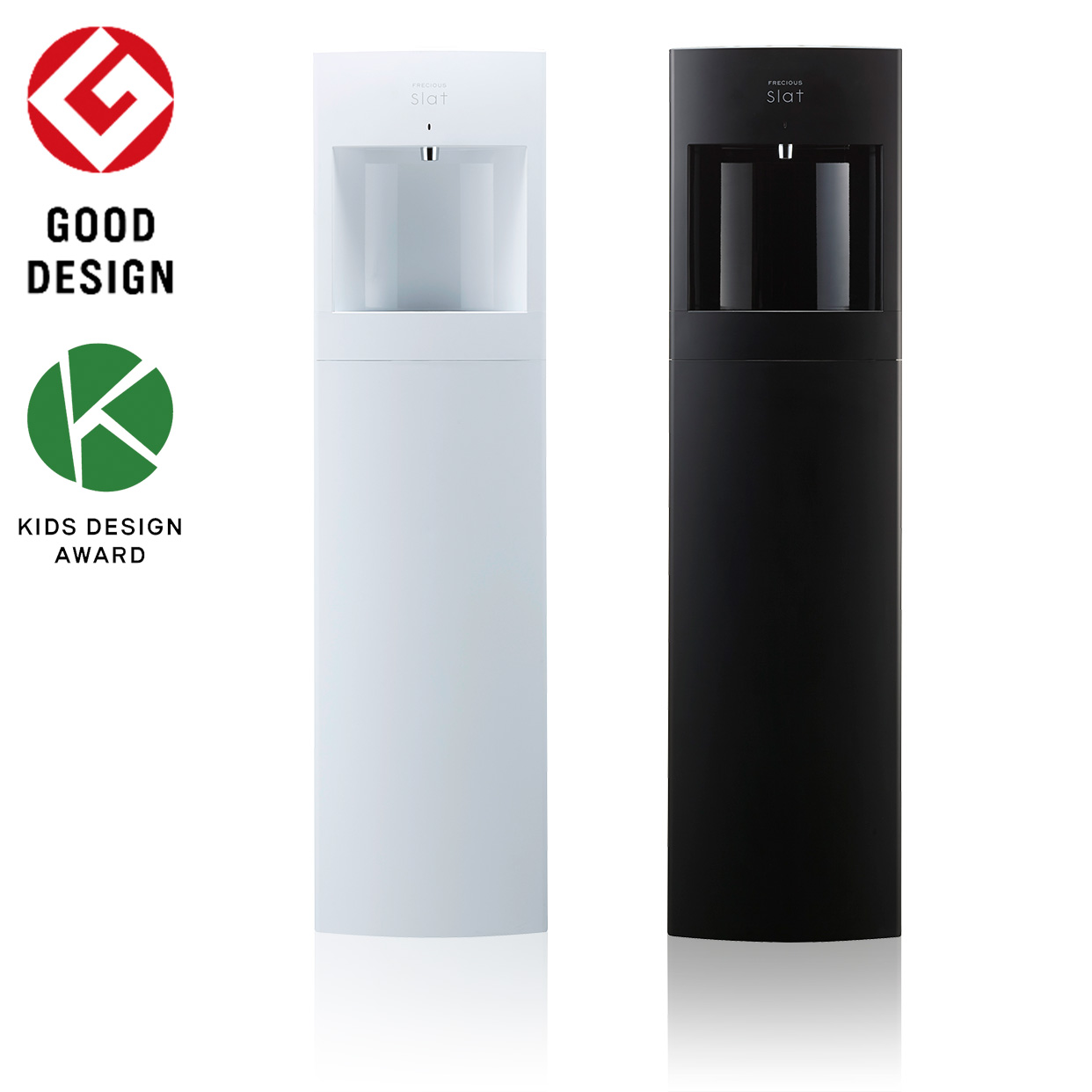 The secret of its popularity is the compact and stylish design coordinating well with the interior decoration.It has won the 'Good Design Awards' as well as 'Kids Design Awards'. This is a water dispenser with hidden water bottle design pursuing the ease of use.
Bottom loading type with hidden water bottle.
Since the hot and cold water tanks are totally separated, there is no any electricity waste. Compared to other commonly available water dispensers, it can save 60% electricity. (By research of Frecious)
Model Slat has auto-clean function. Cold and hot water share the same faucet, so it's usually clean. Also, the air inside the water dispenser won't go into the faucet.
Matte paint finish and a good color scheme coordinate well with the interior design.
It's possible to set the temperature according to different requests of cold water /hot water /room temperature. Furthermore, the hot water can be adjusted to your preference. It has a reheat function taking 3~4 minutes to reheat the 80°C~ 85°C hot water to 90°C.