Water dispenser in use:
Slat
Family structure:
Family of 2
How many boxes we usually
order in one month :
2
What we like about this water dispenser:
Fashionable design
What we use it for:
Drinking water, cooking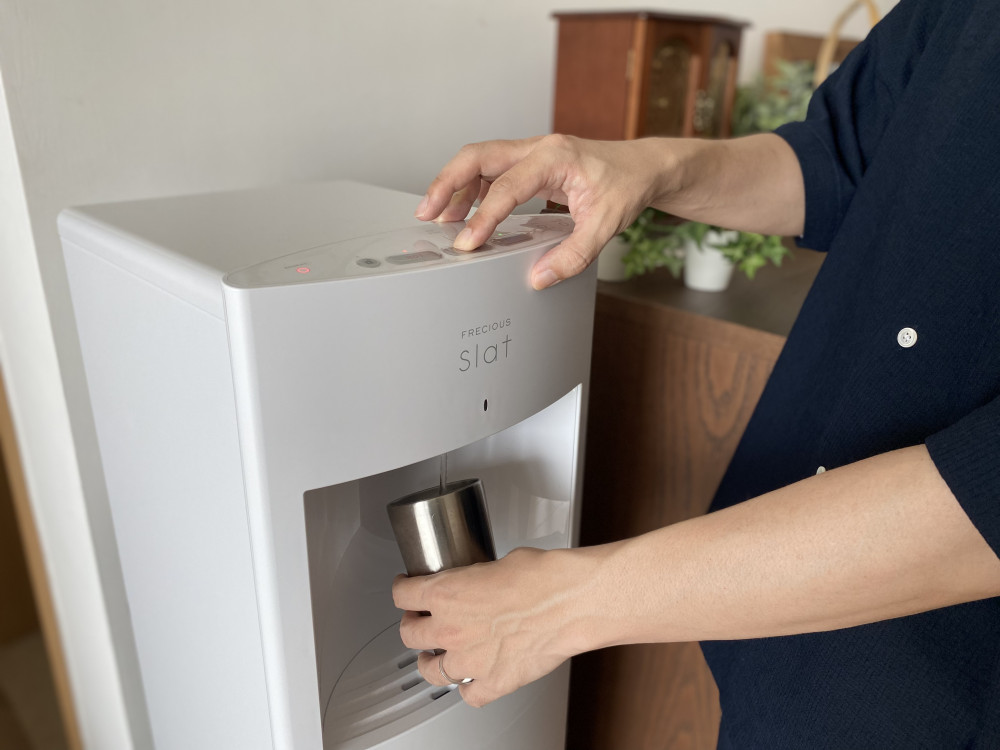 Now that I use FRECIOUS, I can drink delicious water with peace of mind.
Since the number of times you drink juice has decreased, you can expect a dieting effect!
And the water is great and the service of the company is also great.
First of all, the person who delivers it will take off their shoes and come into the house. (Even Hong Kongers)
And the delivered cardboard is clean.
Both are very rare and valuable in Hong Kong!
This is unthinkable except that the education of the company is solid. In that respect as well, I realized once again that it was good to use FRECIOUS.
I can only drink this water anymore.
When I go out, I carry it with a water bottle or buy it at A1 bakery (^^)