Water dispenser in use:
Slat
Family structure:
Family of 4
How many boxes we usually
order in one month :
4
What we like about this water dispenser:
Aesthetics, antimicrobial coating, self cleaning maintenance, space saving and colour appeals actually modernized our interior decor and quiet functioning
What we use it for:
Household family as drinking water, brew hot and ice coffee, traditional Chinese medicine and sharing with pet dog which encourages him to drink more water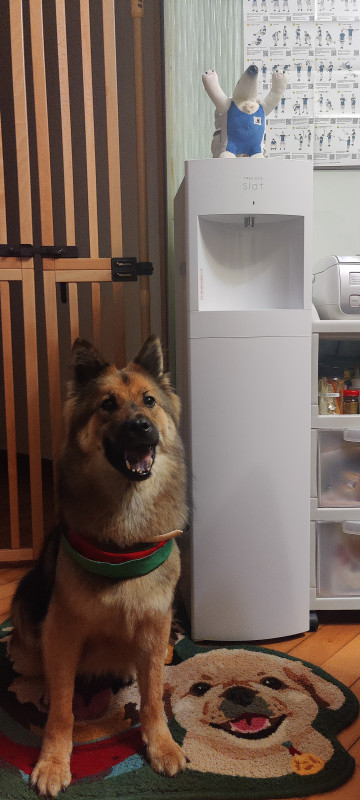 I first learnt about Frecious H2O during my trip to Tokyo, Japan. I attended a pet carnival hosted at Yoyogi Park and they had a booth set up at a corner of the lot. As I was about to leave the carnival, one of their marketing team kindly distributed sample for me to try even though I told her I don't live in Japan. Perhaps she saw how tired I looked, but she generously said it wasn't a problem and offered to let me try Frecious water. It gave me a memorable experience because the first sip felt very refreshing with a pure taste compared to many other bottled water brands I have tried.
In the back of my mind, I had wished if only it is available in Hong Kong. I actually kept their flyer as a souvenir token I treasured. To my surprise and blessing, I found out from Instagram they finally offered distribution in Hong Kong and eureka! I was ecstatic and reached out to their website. They had a handy Apps I downloaded where I ordered everything band now blissfully enjoying my water, reminiscence of great times and great service from my Yoyogi Park pet carnival times.