Water dispenser in use:
ORE
Family structure:
2
How many boxes we usually
order in one month :
2
What we like about this water dispenser:
Beautiful dispenser design
What we use it for:
Drinks, cooking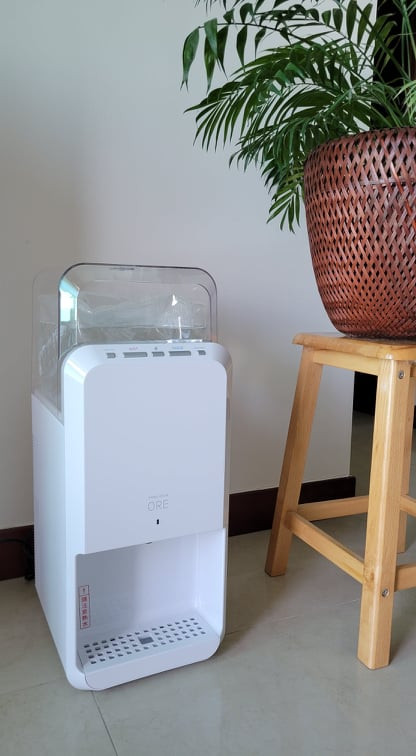 I've always been careful about the water I put in my body, so I'm very grateful that I can always drink Japanese water in Hong Kong. The mellowness that you can immediately see when you put it in your mouth is as much as you want to wash your face. The temperature of the hot water can also be set to 70 degrees in the eco mode, and it is also helpful to have it as a hot water in the morning. Above all, the form is very beautiful, and the fact that it fits in the room as an interior is a big point of choosing FRECIOUS.